Rylander Library A Dream Come True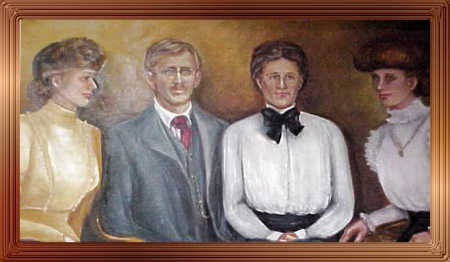 Two sisters from a pioneer San Saba family lived frugally for many years to insure that their dream of providing a library for the people of San Saba County would come true after their deaths.
Miss Coral and Miss Lois Rylander, who moved to Fort Worth with their mother after their father died in 1920, had made it their goal to provide a public library for San Saba with the proceeds from their estate. The estate set aside $147,000 for the 5000 square foot library building which was constructed on land donated by San Saba County. Ground was broken for the building on November 1975 and the sisters' dream came true when the Rylander Memorial Library, honoring their parents, was dedicated July 11, 1976.
What is perhaps even better is that the sisters also provided that the earnings from the remainder of the Rylander estate will continue in perpetuity to provide books and other library needs for the people of San Saba.